WorkCompCentral now offers free filing services!
What you get:
Are you or your staff filling out documents by hand? Now, you don't have to! WorkCompCentral's new filing services allow you to complete your EAMS documents in minutes. After setting up your form defaults, generating documents is as simple as locating your case and selecting the parties you want to serve. Our filing services even allow you to track your forms after they have been submitted, so you'll always know your document's status.
Documents we offer:
Lien
DOR
Unstructured forms
Coming soon:
Application of Adjudication
Compromise and Release
Stipulation with Request for Award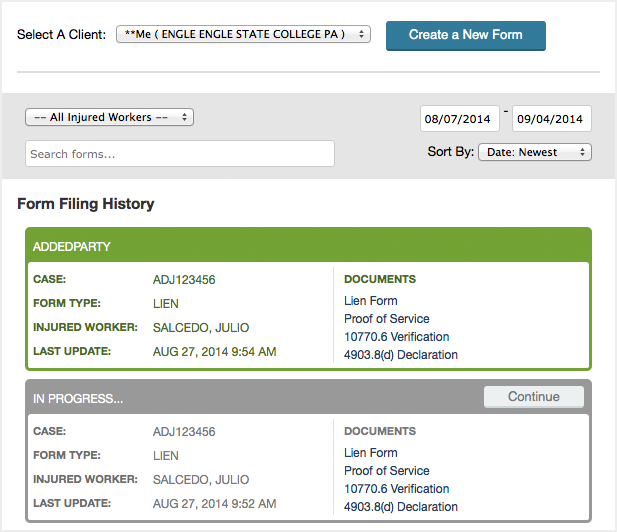 Track your forms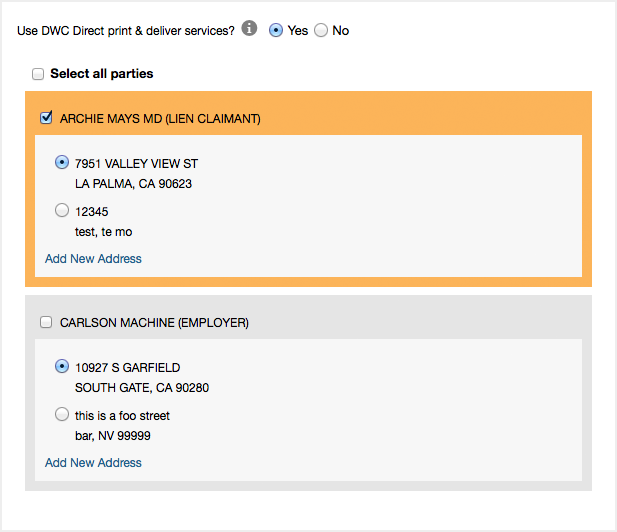 Select your parties
DocuCents filing: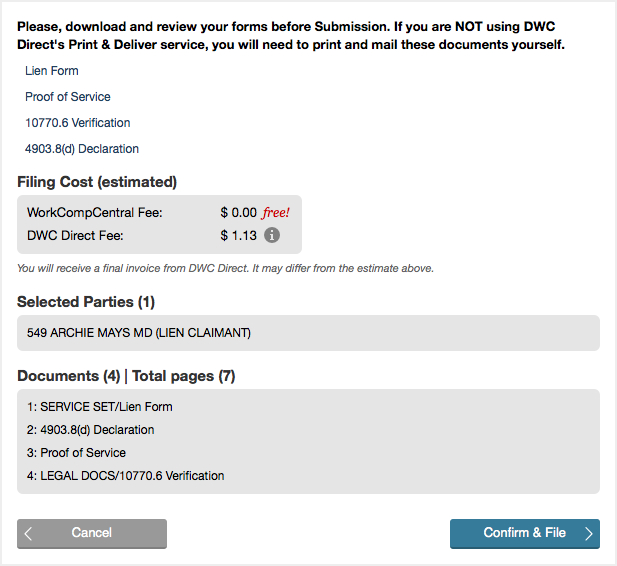 DocuCents print and deliver
To take full advantage of our documents filing services we are also introducing, through our partnership with DocuCents, party-to-party document delivery. DocuCents will print and deliver your documents for you, and do it for just pennies more than a postage stamp!
Download a DocuCents pricing sheet for details.
Get started today:
Download the following contracts

CRU Template

Copy & paste this template onto your organization's letterhead and fill your information

Email completed contracts to: support@workcompcentral.com
One of our representatives will be in touch shortly to schedule a training session