The co-owner of a Washington state housecleaning company will pay $11,700 in restitution after pleading guilty to third-degree theft of wages and attempted false reporting of workers' compensation information, the state Department of Labor & Industries said Thursday.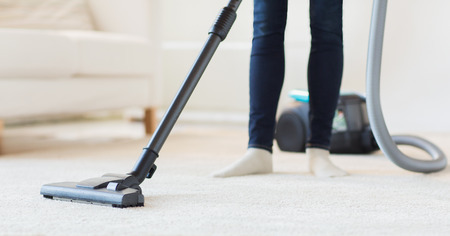 Monica Ann Covey-Standley, 40, owned a housecleaning business in Mill Creek called Kogaty Interiors with her husband at the time, Blake Joseph Standley. They have since divorced. The ex-husband pleaded guilty to similar charges, L&I said.
Prosecutors say Blake Standley filed reports with L&I in 2013 and 2014 claiming the business had no employees. Investigators, however, found bank records that showed they were paying others to clean houses.
The employees provided investigators with wage and tax statements, and time sheets. L&I determined that based on the employee records, the company should pave paid $11,743 in premiums.
The Standleys also shorted out of pay one employee who cleaned newly built houses, according to L&I. The Standleys ignored the workers' phone calls and emails requesting payment. The department determined the company owed the woman $1,030.
Snohomish County Superior Court Judge Eric Lucas ordered the couple to pay the woman's wages before entering a guilty plea, the department said. He sentenced Covey-Standley to 365 days in jail, but suspended all but 15 days of the sentence and converted the jail time to community service.