Two U.S. Senators from Washington state requested that Energy Secretary Rick Perry improve safety at the Hanford Nuclear Reservation, according to a report by the Tri-City Herald.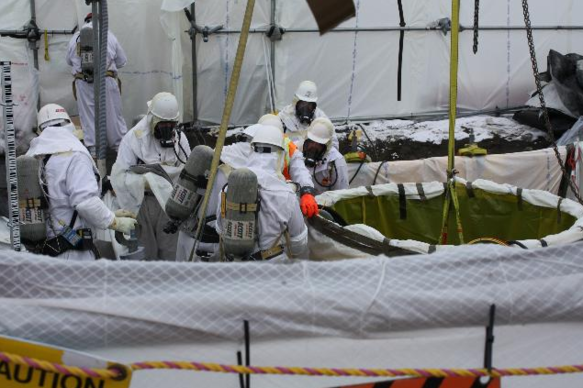 Sens. Maria Cantwell and Patty Murray on Thursday sent Perry a letter asking for annual reviews of safety practices at the nuclear storage facility and allocate funding to implement any measures identified to improve safety.
Cantwell and Murray earlier in March requested that the Office of the Inspector General investigate allegations that a third-party administrator has intimidated workers at the facility who filed comp claims.
Unlike the letter sent to OIG, the lawmakers' request to Perry was not posted to their websites.
The efforts of the two senators coincides with state lawmakers trying to ratchet up pressure on the federal government over safety concerns at the Hanford site. House Bill 1723, by the House Labor and Workplace Standards Committee, would create a presumption that respiratory diseases, heart problems, cancers and other conditions are compensable injuries for Hanford workers. The presumption could be rebutted by evidence that a condition was caused by activities outside of work.
The bill would also require the Department of Energy or its third-party administrator to cover all costs for cases where a Hanford worker is awarded benefits on appeal. If the Board of Industrial Insurance Appeals or a court determines that a Hanford worker is entitled to benefits, the federal government would have to pay court costs as well as attorney and witness fees.
The Senate Committee on Commerce, Labor & Sports will hear the bill March 22.