The owner of a medical testing laboratory and his marketer were sentenced to prison on Wednesday for paying $1.37 million in kickbacks to a Maryland pain management practice in exchange for conducting urine specimen tests that were paid for by federal health care programs and private insurers.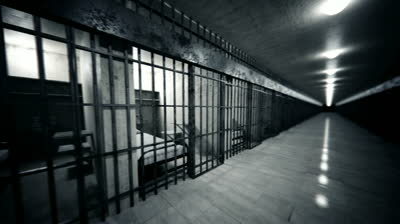 Konstantin Bas, 41, of Brooklyn, was sentenced to one year and one day in prison, and ordered to forfeit $241,600 and pay a $5,000 fine, the U.S. Attorney's Office for Maryland said in a press release.
Marketer Mubtagha Shah Syed, 49, of Jersey City, was sentenced to three months, and ordered to forfeit $23,400 and pay a $4,000 fine.
Bas owned Accu Reference, a testing laboratory headquartered in New Jersey. He hired Syed in 2010 or 2011 to market the laboratory.
In February, Syed met with Muhammad Ahmad Khan, chief administrative officer for a chain of pain management clinics operated as American Spine Center. The clinic required its patients to undergo routine urine testing to monitor the levels of pain medications and narcotics in their bodies. Syed offered to pay kickbacks for urine tests directed to Accu Reference.
Khan discussed the plan with the clinics' owners and assigned the company's chief financial officer, Vick Wadhwa, to meet with Accu Reference to work out the details. Bas agreed to pay Wadhwa personally a 5% of the share of the proceeds if he put a deal together.
But Wadhwa also took a cut from his boss's share: He told the clinic owners that Accu Reference would pay a kickback of $35 per specimen, but actually the laboratory paid "significantly" more, prosecutors said.
The scheme allowed Wadwa and Khan to pocket 60% of the kickback revenues, leaving the remainder to clinic owners Drs. Atif Malik and Sandeep Sherlekar, according to the U.S. Attorney's Office.
Prosecutors say the American Spine Center clinics sent 700 to 1,300 patient urine specimens to Accu Reference. The laboratory received $4.4 million from Medicare and private insurers, while Wadhwa and his co-conspirators received $1.37 million.
Clinic co-owner Malik, 48, of Germantown, Maryland, was previously sentenced to eight years in prison. The other co-owner, Sherlekar, died before his initial appearance.
Wadhwa, 41, of Frederick, Maryland, has pleaded guilty and will be sentenced on Sept. 26. Khan, 44, has been charged in the scheme but is a fugitive.