Workers' compensation judges in New Jersey will soon receive a pay raise, their first since 2009, thanks to legislation that was sent to the governor on Friday.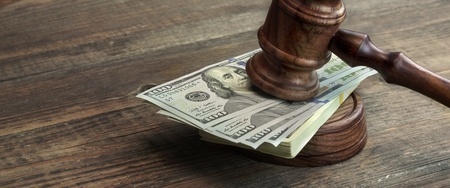 Senate Bill 1229 was similar to bills that have failed in recent years, but with Democrats in charge of the Legislature and the governor's office, pay raises for all judges, prosecutors and top political appointees passed both houses earlier this month, according to a local news report.
The state has 40 workers' compensation judges who are paid a range of salaries, depending on years of experience. On average, they make about 80% of Superior Court judges' salaries, and the legislation would raise their pay to an average of $138,000 annually, state law says.
Supporters of the measure said it was particularly needed because judges' contributions to pensions and health benefits have tripled in the last decade.