The city of Baxter Springs has voted to cover the portion of an injured police officer's salary that is not covered by workers' compensation, the Joplin Globe newspaper reported.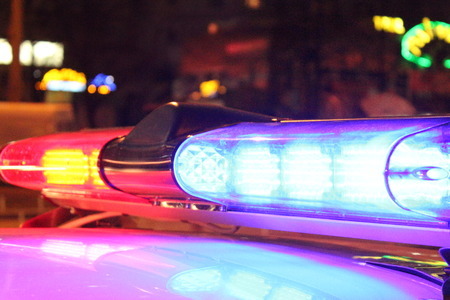 Jimmy Hamilton is in a burn unit at a Springfield, Missouri, hospital after about 30% of his body was burned in a Sept. 30 incident. He was responding to a call at the home of Sharon Horn, 65, that turned out to be a home invasion. The invasion suspect allegedly threw fuel on Hamilton, Horn and another officer, then set them on fire. Horn later died of her injuries.
Hamilton sustained burns to his face, arms and legs, and remains in serious condition at Mercy Hospital Springfield, a spokesperson told the Joplin Globe.
The Baxter Springs City Council voted unanimously on Tuesday to pay the remaining one-third of Hamilton's salary while he is out on workers' compensation leave.
"Hamilton's issue is very sad, and I hate that for anybody, no matter who they are," Councilman Gary Sisco said. "I'd like to continue his pay, as is. I know workers' compensation will come in and we'll pay whatever the difference is for that. He doesn't need to take that loss. It happened during his job time while he was on duty, so I'd like to make up the difference in his pay."
The suspect, having also been burned in the fire, also remains in the burn unit. His name will be released after charges are filed, the Cherokee County Attorney's Office said Wednesday.