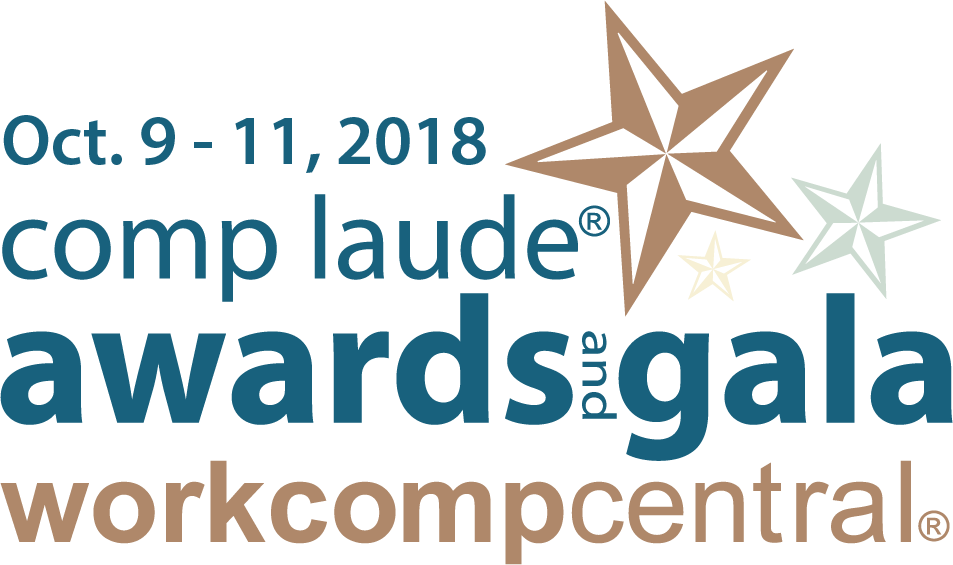 CAMARILLO, Calif— Now in its seventh year, the Comp Laude® Awards celebrates the positive contributions to those in the workers' compensation industry. The event is designed to inspire others to reach new heights and collaborate to help improve outcomes for injured workers. This year's event will be held at the Manchester Grand Hyatt, October 9 - 11, 2018.
An engaging session, the People's Choice Awards, will be sponsored this year by Gallagher Bassett. The People's Choice Awards was born out of WorkCompCentral founder David DePaolo's passion for new ideas and powerful leadership. He believe in creative thinking to move people and organizations to break the inertia of conventional thinking to make significant changes in the workers' compensation industry.
Selected presenters will deliver their story in six power-packed minutes. Attendees will have the opportunity to vote electronically for their favorite presenter and the winner will receive the Comp Laude® People's Choice Award during the Comp Laude® Awards ceremony on October 10, 2018.
WorkCompCentral is pleased to announce an open call for submissions. Submissions close August 31, 2018.
For more information about the 2018 People's Choice Awards,
click here
.
Click here
to watch the 2017 People's Choice Awards.
All parties in the workers' compensation industry are encouraged to submit.
About WorkCompCentral
Based in Camarillo, Calif., WorkCompCentral is the premier source for daily news, continuing education course, and other live events. Call 805-484-0333 or visit www.workcompcentral.com.