Lawmakers will gavel-in their 2018 legislative session today and already have at least 22 workers' compensation-related bills to consider, including one that would cap claimants' attorney fees at $150 an hour.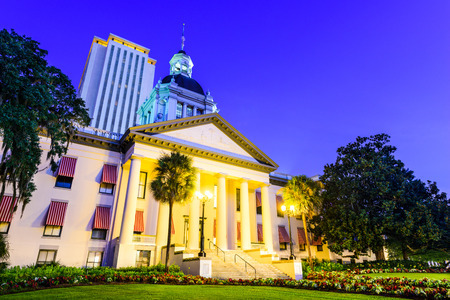 Another measure would require the state's consumer advocate to review any workers' compensation rate filings and make recommendations to the Office of Insurance Regulation.
Both bills are among the nearly 3,000 that were prefiled over the past few months. Most will never make it to a hearing, if last year is any indication. Lawmakers in 2017 passed 249 bills out of 3,052 drafted — a pass rate of 8.2%.
Under Senate Bill 1634, filed Friday by Sen. Tom Lee, R-Brandon, the Office of Insurance Regulation would be forbidden from approving or disapproving a filing, or issuing a notice of intent to approve or disapprove, before the office responds to the recommendations of the consumer advocate.
The Florida Justice Reform Institute, the American Insurance Association and the National Federation of Independent Business/Florida all oppose SB 1634.
"I think this is an unnecessary step that would lead to more litigation. The consumer advocate is not properly equipped to judge the soundness of actuarial filings," said Florida Justice Reform Institute President William W. Large.
The institute champions tort reform.
Ron Jackson, AIA Southeast region vice president, said, "Adding an extra step to the workers' compensation review and approval process is redundant and unnecessary. Workers' compensation rate filings are already well supported with evidence, and subjected to rigorous scrutiny and public hearing before the Office of Insurance Regulation."
"We'd rather build a very strong foundation for workers' compensation before we start redecorating and putting up new wallpaper," said NFIB/Florida Executive Director Bill Herrle. "We need to stick to the core issues that we believe will reduce costs rather than just something that will add another voice."
Herrle added that SB 1634 appears to be a shot at Insurance Commissioner David Altmaier, who has been hit with "an awful lot of unfairness" since taking the job in April 2016.
"We have full confidence in the insurance commissioner and his team, and people ought to focus on reducing costs rather than finding a new voice in the chorus," he said.
Lee, SB 1634's sponsor, did not return two calls seeking comment.
HB 7009, sponsored by House Insurance & Banking Subcommittee Chairman Danny Burgess, R-Zephyrhills, would cap claimants' attorney fees at $150 an hour.
It would allow departure fees from the state's statutory fee schedule if the rate would amount to less than 40%, or greater than 125%, of the customary amount a defense attorney would have earned in the same locality, based on an analysis of local defense attorneys' hourly rates.
It proposes several other revisions to the workers' compensation system by:
Increasing the duration of temporary total disability benefits to 260 weeks from the 104-week cap that the state Supreme Court in June 2016 declared unconstitutional in Westphal v. City of St. Petersburg.
Making the injured worker responsible for remaining attorney fees if required by a retainer agreement.
Allowing carriers to reduce premiums by up to 5% if they disagree with the filings made on their behalf by the National Council on Compensation Insurance.
Eliminating charge-based reimbursement of outpatient medical care in favor of reimbursement at 200% of the Medicare rate for unscheduled care, and 160% of the Medicare rate for scheduled surgery.
Setting reimbursement for scheduled outpatient surgery in a hospital or ambulatory surgical center at 60% of the statewide average charge if the service does not have a fee or rate under the Medicare Outpatient Prospective Payment System.
Allowing carriers to wait 45 days to pay claimants' attorneys instead of the current 30.
HB 7009 is identical to Proposed Committee Bill 18-01, which passed the House Commerce Committee by an 18-8 vote — largely along party lines — on Nov. 14.
Here's a summary of other workers' compensation-related bills already introduced for this year's 60-day session: