People working in Amazon warehouses are twice as likely to suffer a serious injury than those working in any other warehouse in Pennsylvania, according to a report by the Philadelphia Inquirer.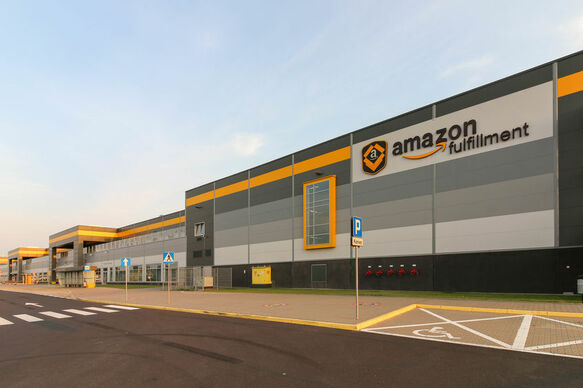 Amazon reported 7.2 serious injuries — those requiring people to miss work or be assigned to light-duty tasks — for every 200,000 hours worked in its Pennsylvania warehouses. The Inquirer said this is the equivalent of 7.2 injuries per 100 full-time worker equivalents.
For comparison, the Inquirer reports that the injury rate among all other warehouses in the state was 3.9 per 100 full-time worker equivalents.
The Inquirer's article continues a trend of reports about high injury rates at Amazon facilities.
The Washington Post in June reported the nationwide injury rate at Amazon warehouses was 5.9 per 100 full-time equivalents in 2020. The rate among every other warehouse in the country was 3.1 serious incidents per 100 full-time equivalents.
The Post noted that the 2020 figure was actually an improvement over 2019, when Amazon reported 7.8 serious injuries per 100 full-time workers.
The newspaper identified several facilities where average injury rates since 2017 ranged from four- to nearly six times the national average. The average incident rate at the Amazon warehouse in DuPont, Washington, is 17.9 serious injuries per 100 full-time employee equivalents; in Tracy, California, the rate is 15.5 injuries per 100 workers; in Obetz, Ohio, the rate is 13.1; in Kent, Washington, the rate is 12.9; and in Fall River, Massachusetts, the rate is 12.8.
In Washington state, the Department of Labor and Industries created an industrial classification exclusively for Amazon fulfillment centers to account for disparate injury rates as compared to other warehouses in the state.
"Concerns from businesses in the warehouse classification prompted L&I to review the classification, determining that fulfillment centers have higher hazard operations compared to the rest of the industry class," the department said. "As a result, L&I has decided to place fulfillment centers under their own classification separate from general warehouses, starting on Jan. 1, 2021."
With the new class code, the rate for Amazon fulfillment centers increased to $2.1733 per hour from $1.8898 per hour in 2020. At the same time, the rate for all other warehouse operations fell to $1.5142 from $1.8898.