The Los Angeles Times reports that a group of workers were told to finish picking carrots while the body of another worker who was run over by a truck lay covered by a blanket a few feet away.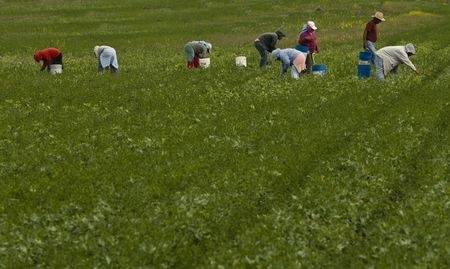 The newspaper reports that a truck driver backed over 58-year-old Rosa Miriam Sanchez Sept. 20 at Grimmway Farms in Santa Barbara County.
Workers reportedly expressed safety concerns about the truck and driver before the accident. The truck, they said, did not have an audible alert for when it was moving in reverse. And the driver, they alleged, drove too quickly through the fields.
The Times reports that the Division of Occupational Safety and Health, also known as Cal/OSHA, opened an investigation into the accident.
But the workers also want an inquiry into the safety concerns they had about the truck and its driver, and why they were told to finish picking carrots after the fatal accident.
Grimmway Farms said in a statement that it was conducting its own investigation, which will include reviewing why laborers were returned to work after the accident.
"Based on early findings from our ongoing internal investigations, we do not believe a directive was made by Grimmway to continue work on the day of the accident," the statement says. "However, it is evident that work should have ceased immediately."
The company added that it regrets not making a formal announcement to immediately stop work in the fields and that it is considering new training and procedures to ensure the same thing doesn't happen again.