An Arizona appellate court has set aside an award in a workers' compensation case involving a grocery store employee who suffered an injury that led to the surgical removal of a testicle.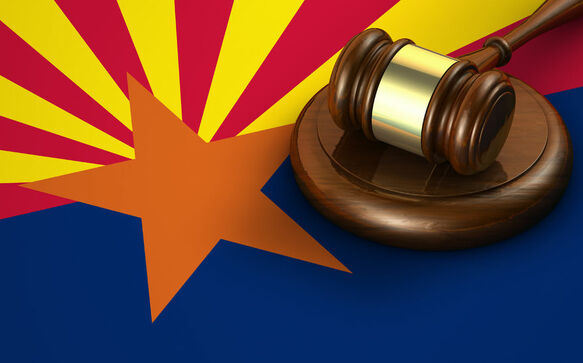 In a Thursday decision, the Court of Appeals of Arizona ruled, mostly on technical grounds, that a permanent impairment award for Jeffrey Cantrell should be set aside and the matter should be returned to an administrative law judge.
Cantrell injured his groin in 2017 while lifting a heavy object while working for Fry's Food Stores of Arizona Inc. The injury required removal of his left testicle.
Cantrell was cleared to return to work in April 2021, and comp insurer Sedgwick CMS Inc. closed the claim that June with no permanent impairment.
Cantrell challenged the insurer's decision.
Throughout the ensuing months, Cantrell accused Sedgwick of "doctor shopping" and causing delays in the case, but Sedgwick argued that the delays were because the pain related to the injury shifted from the purview of a urologist to that of a neurologist, and new experts were needed.
An administrative law judge ruled in Cantrell's favor, determining that further delays would hold up necessary disability benefits. She denied on technical grounds Sedgwick's bid to call new witnesses who could conduct a new independent medical evaluation, although she said the company was within its rights to do so.
The appellate court agreed that the basis for holding Sedgwick solely responsible for the delays in the case was not clear, and it remanded the matter to the administrative law judge.
To read the court's decision in Fry's Food Stores of Arizona Inc., et al. v. Industrial Commission of Arizona (Cantrell), No. 1 CA-IC 22-0039, 06/01/2023, unpublished, click here.
Business Insurance is a sister publication of WorkCompCentral. More stories are here.