Montana Gov. Steve Bullock on Thursday signed into law a bill creating a presumption that cancer and other specified diseases are occupational for paid firefighters throughout the state.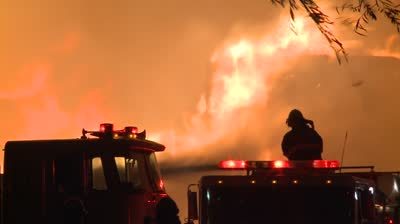 Bullock signed Senate Bill 160 during a ceremony in front of the Capitol, according to a report by the Great Falls Tribune. The bill, by Sen. Nate McConnell, D-Missoula, lists a dozen conditions, including cancers and pulmonary diseases, that would be compensable when diagnosed after a specified period of employment.
The presumption is rebuttable with a preponderance of the evidence showing a firefighter wasn't exposed to smoke or particulates in a quantity that would cause the claimed condition.
"Today every firefighter should know Montana has your back, and it's about damn time," Bullock, a Democrat, said.
When the Senate voted 35-15 to pass the bill in February, it would have also presumed post-traumatic stress disorder to be an occupational disease for paid firefighters. McConnell removed the PTSD presumption while the bill was in the House of Representatives.
The House on April 8 voted 89-8 to pass the amended bill, and the Senate voted 40-10 to approve the amendments Saturday.
The presumption applies to all firefighters who must be covered by workers' compensation insurance, meaning those who are paid employees. Workers' compensation for volunteer firefighters is option for the employer.
Lawmakers this year spiked a bill that would have mandated coverage for volunteer firefighters, and another measure that would have created a sales tax on fireworks to pay for the coverage.