A Washington state police officer claimed in a civil lawsuit after his workers' compensation claim was denied that exposure to toxic chemicals at a homeless encampment caused his Type II diabetes, according to a report by the Seattle Times.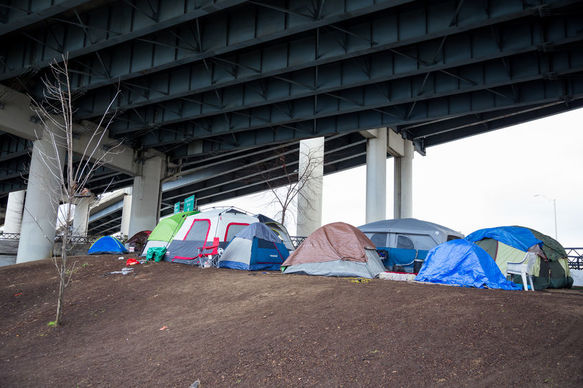 Seattle police Officer Timothy Gifford, 38, contends in a lawsuit filed in King County Superior Court on Jan. 3 that he was exposed to high concentrations of the toxic chemicals polychlorinated biphenyls, or PCBs, while working on a city Navigation Team to remove an unsanctioned homeless encampment in January 2019.
After cleanup, Gifford was "feeling inexplicably ill" and was soon diagnosed with early-onset Type II diabetes, according to the report. Gifford filed a comp claim, but his suit states the city denied it.
Gifford is seeking "general damages and special damages in an amount to be proven at trial." He previously filed a claim against the city for damages of $10 million.
Gifford contends in his lawsuit that he "was neither warned or trained of the associated hazards or issued appropriate protective gear" prior to the camp cleanup.
Seattle Public Utilities discovered high levels of PCB contamination on the city-owned site where the camp was located about five months after it was removed. SPU has since consulted with local health officials and state and federal environmental regulators, and launched remediation of the property.