Employers and insurers, who won a major victory when the state Supreme Court ruled that employers get to pick their injured workers' pharmacy, also plan to use that defense to rein in runaway outpatient surgery costs, two defense attorneys said Thursday.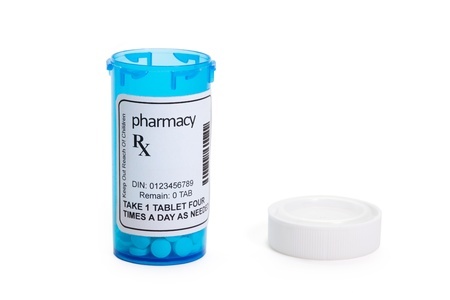 The high court, in Burgess v. Sewerage and Water Board of New Orleans, sided with employers June 29 on pharmacy choice but also for the first time recognized that "reasonableness of medical costs is an important consideration" for employers in determining whether reimbursements are fair.
New Orleans defense attorney Wayne J. Fontana, who represented the winning side in the Burgess case, said the argument now can be used to combat the reimbursement of inflated costs for compound drugs, medical appliances and implants, and the "outrageous billing demands of outpatient surgical facilities."
Louisiana's antiquated medical fee schedule contains a gaping loophole, Fontana said, because it does not cover compounds or repackaged medications. Pharmacies can repackage medications, assign new National Drug Code numbers and then charge whatever they want, he said.
Outpatient surgery centers found their own loophole, Fontana said. Louisiana limits reimbursements to inpatient facilities on a per-diem basis, but outpatient centers get 90% of whatever they want to charge, with no ceiling, he said.
Defense attorneys, employers and carriers have begun to call the practice "90% of infinity."
"There are different ways that, not just out-of-state pharmacies, but any pharmacy can get around our fee schedule. There are loopholes that allow for such practices as repackaging and setting your own price at 10 or 12 times the cost of a regular pharmacy or mom-and-pop pharmacy in Louisiana," said Fontana, of Roedel Parsons Koch Blache Balhoff & McCollister.
"Some of the language in defense of the Burgess case could also be used against outpatient facilities, and the inflated cost of compounded drugs and the inflated cost of drug testing, where they test for everything under the planet," he said.
A telephone call to the Louisiana Ambulatory Surgery Center Association was not returned.
Fontana summarized the Burgess decision in a four-page letter to the Louisiana Association of Self Insured Employers.
"It's probably impossible to overstate the importance of this decision, as I believe this employer victory to be not only complete and overwhelming regarding the pharmacy choice issue, but it also provides us with viable arguments as we continue to fight on other expensive and equally important issues," Fontana wrote LASIE.
He said the high court's ruling would save employers and payers "tens of millions of dollars."
The Burgess case involved a $13,111 bill submitted by the Injured Workers Pharmacy in Methuen, Massachusetts.
Fontana said claimants' attorneys like to use IWP because they know it will inflate drug prices, thus increasing the value of medical benefits and, as a result, their own fees, which are 20% of benefits awarded.
Not everyone agrees.
"That's bullshit, and you can quote me," said Baton Rouge claimants' attorney Chuck Davoli, who also serves as deputy director of the Louisiana Workers' Compensation Advisory Council and years ago served on IWP's professional advisory council.
IWP's business model, Davoli said, has been to provide medications to injured workers whose claims are disputed by insurers and then to gamble that they ultimately will get reimbursement approval.
Without IWP, he said, some injured workers would languish in pain.
"IWP takes the risk of reimbursement for the dispensing of the medications. Whether that was done in order to run up costs, that's a bit of a stretch. It's like saying the doctors are in collusion on driving up the cost of drugs. It's total nonsense," said Davoli, of Davoli & Krumholt.
Three telephone calls to IWP were not returned.
LASIE Executive Director Gary Patureau said the Burgess case is the "most significant decision that we've had in workers' compensation in the past 10 years for sure."
He agreed that payers will be able to use it as a wedge issue against other expensive services.
Metarie defense attorney Jeffrey C. Napolitano said the Supreme Court had dodged the question of pharmacy choice for nearly 10 years. Napolitano noted that the Supreme Court's ruling also reiterated a prior ruling from the Louisiana 4th Circuit Court of Appeal that reimbursement for pharmacy charges is capped at $750 without the consent of the payer.
The high court also agreed that out-of-state providers could be used only when comparable treatment was not reasonably available within the state or when it could be provided for comparable costs, both defense attorneys said.
Napolitano said the Burgess case could be used as a defense against outpatient facilities, and then it would be up to a provider or claimants' attorney to test that defense in court.
The vast majority of surgeries can be performed in outpatient settings, he said. An outpatient stay in Louisiana is defined as a stay that does not exceed one midnight. So two days and one night can qualify as outpatient and subject payers to 90% of limitless bills, said Napolitano, of Juge, Napolitano, Guilbeau, Ruli & Frieman.
"Using the Burgess decision, payers can say, 'I'm not going to approve this fee at this facility when I have access to other facilities that will charge a fraction of that,'" he said. "It gives the payer the power of the free market. They now have to compete on price."
Napolitano also wrote a summary of the Burgess decision.
Telephone calls to claimants' attorney Greg Hubachek and to Charles Schwartz, who represented Darvel Burgess, were not returned.
George Rontiris, co-owner of Titan Pharmacy, an Astoria, New York-based pharmacy that serves injured workers in New York, New Jersey and Connecticut, said Louisiana has a simple fix to the issue of excessive drug prices: Remove the loophole in its fee schedule.
"Instead of punishing every decent pharmacy out there because one pharmacy wants to inflate the price 12 times, have the [Legislature] come up with a simple fee schedule," Rontiris said.
"Now because of some out-of-state pharmacy, they're going to give employers the right to pick the pharmacy they want. Then they'll use networks that don't include the mom-and-pop pharmacies that were doing things the right way," he said.
Julie T. Cherry, secretary-treasurer of the Louisiana AFL-CIO and a member of the Workers' Compensation Advisory Council, said the Burgess decision was "upsetting."
"When a worker can go to the same pharmacist he or she is accustomed to and who has handled whatever medications they may have had, that's a safety issue. You should be able to have your own pharmacist. They're going to be the ones who know the potential drug contraindications."
The Property Casualty Insurers Association of America said the Burgess decision will have no significant impact on lowering pharmaceutical costs in Louisiana.
"Employers and carriers have long understood that the employee right to choose the treating physician does not extend to pharmacies and other health care providers," emailed Joe Woods, the organization's vice president for state government relations.
The American Insurance Association issued a statement Thursday from Vice President Fred Bosse:
"AIA applauds the Supreme Court's holding that the choice of pharmacy in a workers' compensation case belongs to the employer. Permitting employers to use networks administered by pharmacy benefit managers results in both increased patient safety and significant cost savings. PBMs use drug formularies and other clinical tools to monitor the utilization of dangerous drugs such as opioids, negotiate rebates and discounts, offer more affordable pharmacy channels, and encourage the use of generics and affordable brands."