New York's state's horse racing industry, stalked by high workers' compensation premiums in the past, has announced a unique, high-deductible plan designed to reduce costs.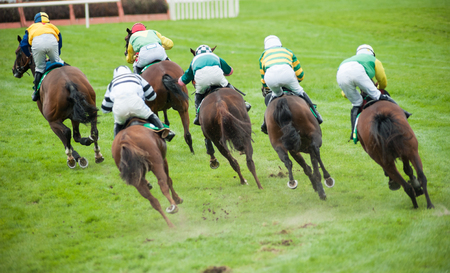 The New York Jockey Injury Compensation Fund said the program is contingent on the renewal of legislation now in place that establishes a base premium charge of $1,000 and no fees for trainers for the first 12 stalls, according to a racing industry news site.
Trainers will also continue to receive a credit for starts at one racetrack, which can be used to offset the cost of the base charge and additional stall fees, said Joe Applebaum, president of the fund and the New York Thoroughbred Horsemen's Association.
The plan is the latest effort to cut comp costs for an industry that has struggled with injuries and high premium costs. In the last two years, the fund has lowered costs for jockeys and exercise riders by $4,000 per trainer and $500 per owner, and has reduced premiums for other workers, officials said.
The pending legislation, similar to a measure that was part of the state budget last year, will allow $2 million from the purse cushion to continue to be used to pay for workers' compensation for jockeys and exercise riders.
"We are relying on our representatives to provide us the tools we need to make New York state a great place to race," Applebaum said. "Without the ability to use industry funds to alleviate the cost of workers' compensation, the rate hikes would literally put horsemen out of business."