Kentucky's prescription drug monitoring program is collaborating with Owensboro Health to deliver timelier, more up-to-date information on prescriptions dispensed to patients, the state Cabinet for Health and Family Services said Wednesday.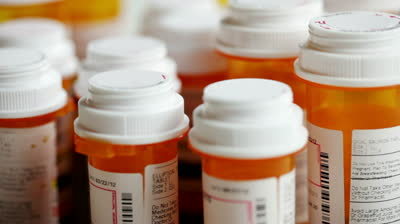 The Kentucky All Schedule Prescription Electronic Reporting system, or KASPER, has begun integrating Owensboro Health's electronic record system with KASPER data.
"The partnership, which launched Nov. 1, dramatically expedites the time it takes to access a KASPER report and enables simplified access to prescription reporting data," the cabinet said in a press release.
Health and Family Services Cabinet Secretary Adam Meier said the integration of data puts information into the hands of providers almost immediately. He said his agency plans to integrate other Kentucky health care systems into KASPER, as well as the Kentucky Health Information Exchange.
David Danhauer, chief medical information officer for Owensboro Health, said in the cabinet's press release that the data integration saves five to 10 minutes on each KASPER query.
The pilot project is co-sponsored by the U.S. Bureau of Justice Assistance and the Centers for Disease Control and Prevention, the cabinet said.
The project is one of three integration pilots, along with the Illinois and Utah prescription drug monitoring programs using a system, called RxCheck Hub, that provides free access to a secure data technology database that facilitates interstate data sharing among state PDMPs, and PDMP integration with health care and pharmacy system partners within the states, the cabinet said.