California lawmakers want to study the viability of tying medical payments to the value of care provided to injured workers and whether there are differences in benefits paid to men and women.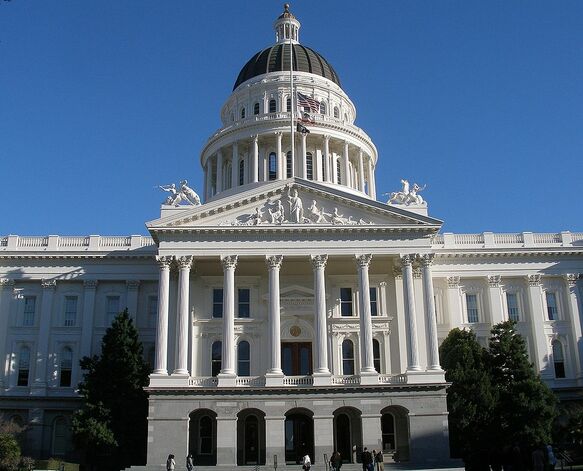 Lawmakers also introduced bills last week that would mandate the use of California licensed psychologists and utilization review physicians on claims involving private employers and exclude from the cap on temporary disability duration benefits that were paid while a treatment denial was successfully challenged. They also introduced measures that would expand presumptions and identify conditions that would be presumed to arise out of employment for hospital workers.
Sen. Melissa Hurtado, D-Bakersfield, on Thursday introduced Senate Bill 697, requesting that the Division of Workers' Compensation conduct a "value of care review."
The bill would require the DWC to study the viability of linking workers' compensation medical reimbursements to the value of care being provided. As part of the study, the division would be required to assess regulatory steps that would be required to implement such a change.
The value-of-care basis for determining medical payments differs from the fee-for-service approach currently employed in which providers are paid based on the amount of health care services rendered. Value is derived from measuring health outcomes against the cost of the services.
SB 697 would also direct the DWC to analyze the feasibility of developing and adopting an accountable care organization model to manage work comp claims. The bill defines accountable care organizations as those that bring together providers "to deliver high-quality coordinated care and reward them for controlling costs and improving quality."
As introduced, the bill doesn't set a deadline for the study. Once completed, however, it would require the division to hold at least five workshops with work comp system users to discuss the findings.
Sen. Dave Cortese, D-Campbell, introduced SB 631 on Thursday, another study bill that would require the DWC to partner with the University of California, Berkeley, to compare differences in benefits provided to men and women.
"The analysis shall include a comparison between the genders in different industries, monetizing the value of compensation, the rate at which claims are denied and any differences in compensation benefits, including medical treatment," the measure says.
The study would be due Jan. 1, 2025.
Cortese also introduced SB 636, which would require California licensing for some providers treating injured private-sector workers.
The bill would amend the definition of "psychologist" in Labor Code Section 3209.3 to require that these providers are licensed in California for the purposes of cases involving private employers. The bill would also amend Labor Code Section 4610 to require California licensing for UR physicians reviewing treatment disputes involving private employers.
The bill would not require that psychologists treating state workers are licensed in California, nor would it require California licensure for UR doctors reviewing treatment disputes involving state workers.
Another bill addressing utilization review decisions would exclude from the cap on TD duration time that a worker spends waiting for a denied treatment to be approved.
Workers injured since 2008 are entitled to a maximum of 104 weeks of temporary disability benefits within five years of the date of injury.
AB 1213, by Assemblymember Liz Ortega, D-Hayward, would declare that when a denial of treatment requested by a treating physician is overturned by independent medical review or the Workers' Compensation Appeals Board, "any temporary disability paid or owing from the date of the denial until the treatment is authorized shall not be included in the calculation of the aggregate disability payments under this section."
Assemblymember Freddie Rodriguez, D-Chino, last week introduced AB 1278, which would allow an injured worker to request that an electronic notice be sent to the treating physician or other designee if an injury must be treated within a medical provider network, or an employee with an existing injury is required to transfer treatment to an MPN provider.
Finally, lawmakers introduced measures that would create a new post-traumatic stress disorder presumption and presume some injuries are compensable for hospital workers.
AB 1145, by Assemblymember Brian Maienschein, D-San Diego, would add a new Labor Code Section 3212.16 creating a PTSD presumption for state nurses, psychiatric technicians and medical and social service specialists.
The PTSD presumption would apply to employees of the Department of Corrections and Rehabilitation, Department of Developmental Services and Department of State Hospitals who are:
Registered nurses in state bargaining unit 17.
Psychiatric technicians in state bargaining unit 18.
Medical and social service providers in state bargaining unit 20.
All must have at least six months of service to qualify for the presumption.
The presumption would apply to injuries occurring on or after Jan. 1 and remain in effect until it automatically sunsets Jan. 1, 2030.
The PTSD presumption lawmakers enacted in 2019 covering police and firefighters included a sunset provision that takes effect Jan. 1, 2025.
Last year, Gov. Gavin Newsom vetoed a measure that would have expanded the PTSD presumption to cover public safety dispatchers, emergency medical technicians and paramedics.
Assemblymember Rodriguez earlier in February introduced AB 579, another attempt to add dispatchers and EMTs to the PTSD presumption statute. And Assemblymember Devon Mathis, R-Visalia, introduced AB 1107, which would apply the PTSD presumption to Department of Corrections and Rehabilitation workers whose primary duties include investigations or apprehending and transporting inmates.
Assemblymember Mia Bonta, D-Oakland, last week introduced AB 1156, which is similar to measures introduced in previous sessions that would have created presumptions for certain hospital workers.
AB 1156 would presume that infectious diseases, cancer, musculoskeletal injuries, PTSD and respiratory diseases including COVID-19 arise out of employment providing direct patient care in a hospital.
Lawmakers have introduced similar proposals for presumptions involving hospital workers for at least a decade. A similar measure introduced in the Senate in 2021 died last year in the Assembly. A hospital worker presumption from 2020 never made it out of committee hearings in the Senate.
In 2014, the Legislature passed AB 2616, which would have created the presumption that methicillin-resistant Staphylococcus aureus skin infections are work-related for hospital employees.
Then-Gov. Jerry Brown vetoed the bill, saying compensability should be decided by the rules of that system and facts of each worker's claim.
"While I am aware that statutory presumptions have steadily expanded for certain public employees, I am not inclined to further this trend or to introduce it into the private sector," the governor said in his veto message.
Brown also said proponents of AB 2616 alleged that hospitals were intimidating nurses from filing comp claims for MRSA infections. He directed the Department of Industrial Relations to investigate and take whatever action needed to stop such practices.
Friday was the deadline for lawmakers to introduce bills this year.