The Occupational Safety and Health Administration has proposed $174,351 in penalties against a Wisconsin malthouse after inspectors reportedly discovered unsafe working conditions.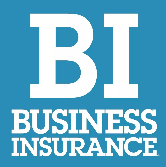 Briess Industries of Chilton, which operates as Briess Malt & Ingredients Co., exposed workers to machine, respiratory protection, confined space and other hazards, OSHA stated.
Inspectors identified two repeated and 14 serious safety and health violations after an August visit to the company, which supplies malt barley to craft breweries, home brewers and other spirit and food production operations, according to OSHA.
One of the allegations is that the company exposed workers to amputation and other injuries by failing to properly implement and test procedures for controlling hazardous energy before servicing and maintenance of machines.
The company faced similar allegations in 2019.
OSHA also said the company failed to train workers on confined space hazards and failed to offer adequate protection from roof fall hazards.
Business Insurance is a sister publication of WorkCompCentral. More stories are here.