California's overall rate of nonfatal occupational injuries and illnesses dropped slightly to 3.7 cases per 100 full-time employees in 2016, from 3.8 in 2015, the Department of Industrial Relations announced.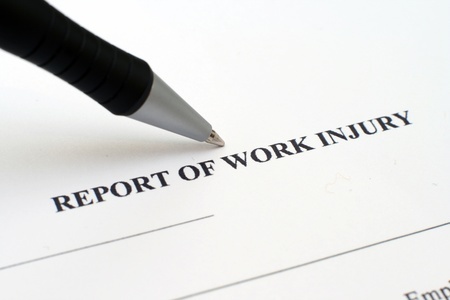 The department said data collected through the U.S. Bureau of Labor Statistics' Survey of Occupational Injuries and Illnesses showed the overall rate of injuries and illnesses was at the lowest it has been in more than a decade.
Ten years ago, the total number of recordable cases was 4.8 per 100 workers. In 2002, the earliest year included in the summary, the injury and illness rate was six cases per 100 full-time workers.
In terms of raw numbers, the Labor Bureau data identified about 466,600 nonfatal injuries and illnesses in 2016. The majority of the claims, 78%, were people working in the private sector. The remaining 22% of the nonfatal cases were for state and local government workers.
The rate of lost time claims, which are referred to as "days away from work, job transfer or restriction," or DART cases, in the bureau's data, was 2.2 per 100 workers in 2016, the same as it has been since 2013.
The rate of days away from work, or DWFW, has remain unchanged, at 1.2 per 100 workers for the last eight years.
Building and grounds cleaning, and maintenance occupations, had the highest rate of cases involving days away from work, with a rate of 284.2 per 10,000 workers, followed by installation, maintenance and repair occupations, at 251.9, and construction and extraction occupations, at 242.7.
Computer and mathematical occupations had the lowest rate of days away from work, at 5.2 per 10,000 workers. People in legal occupations had the second-lowest rate, at 10.6 per 10,00 workers.
Protective services occupations, which include firefighters, police officers, corrections workers and private security guards, fell in the middle of the pack, with an average rate of 80.6 nonfatal injuries and illnesses per 10,000 workers, ranking No. 11 out of the 22 occupational groups identified in the summary.
Survey of Occupational Injuries and Illnesses data reported by the Bureau of Labor Statistics is based on a sample of employers throughout the state. The bureau says on its website that the estimates derive from a "scientifically selected sample of establishments," some of which represent only themselves but most of which also represent other employers of like industry and workforce size that were not chosen to report data in a given survey year.
A collection of summaries of BLS reports for California going back to 1998 is available on the DIR website, here.