A Pennsylvania man injured while trying to break up a fight at a state juvenile detention center where he worked is not entitled to reimbursement for workers' compensation litigation costs, a state appeals court ruled Tuesday.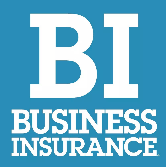 A three-judge panel of the Pennsylvania Commonwealth Court ruled in Jeffrey Chamberlin v. Commonwealth of Pennsylvania Workers' Compensation Appeal Board that the board was right to affirm a workers' compensation judge's decision that denied the counselor reimbursement for his legal costs.
Chamberlin was injured in 2015 after struggling with two youth detention center residents engaged in a fight. He was approved for workers' compensation about two months after the incident and subsequently went out on total disability leave.
Four years later, at the request of the state, a workers' compensation judge changed Chamberlin's benefits status from total to partial disability due to an impairment rating evaluation by a physician. Chamberlin appealed, asserting a new arm injury related to the workplace incident.
The Commonwealth Court affirmed the comp board's ruling that the additional biceps injury failed to either increase or decrease Chamberlin's total disability; that he was not entitled to litigation costs because adding biceps tenodesis to his work injury description did not confer any financial benefit; and that the independent rating evaluation provisions in Pennsylvania's Workers' Compensation Act did not violate his rights under the state Constitution due to the court previously ruling on that issue.
Business Insurance is a sister publication of WorkCompCentral. More stories are here.