Drivers for Uber and Lyft rallied in San Francisco in support of legislation that would codify the California Supreme Court decision in Dynamex and require that most independent contractors be classified as employees, according to a Patch.com report.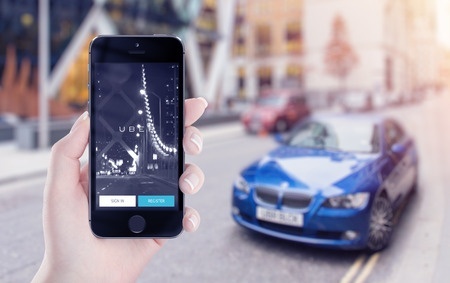 The article claims Gig Workers Rising organized Tuesday's rally in support of AB 5, by Assemblywoman Lorena Gonzalez, D-San Diego.
AB 5 would codify the so-called "ABC test" from the high court's 2018 Dynamex decision that requires a worker to be classified as an employee unless:
The person is free from control and direction of the hiring entity.
The person performs work outside the entity's business.
The person is engaged in another trade, occupation or business of the same nature.
Uber and Lyft jointly penned an op-ed published in the San Francisco Chronicle touting the benefits of flexibility associated with contracting.
The California Chamber of Commerce has echoed the sentiment that people driving for Uber and Lyft would lose the ability to decide when and where they work if they are reclassified as employees, according to a report by the Sacramento Bee.
But those at Tuesday's rally said companies such as Uber and Lyft fail to provide basic worker protections, including a living wage and benefits such as unemployment, health insurance and workers' compensation.
The Assembly voted 59-15 to pass AB 5 on May 29. The measure is currently awaiting a hearing in the Senate Committee on Labor, Public Employment and Retirement.