The proportion of cumulative trauma claims filed in California has steadily increased each year for the past decade, but there is little consensus as to whether the trend is truly a problem and, if so, how it could be solved.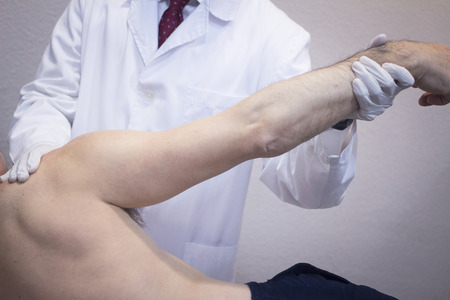 Cumulative trauma claims accounted for 17.9% of all indemnity claims filed in 2016, according to the mid-year pure premium rate recommendation that the Workers' Compensation Insurance Rating Bureau filed with the Department of Insurance on Monday.
In 2006, 8.3% of indemnity claims alleged a cumulative injury.
The Rating Bureau is recommending an advisory rate of $1.80 per $100 of payroll, which is 7.2% lower than the average approved Jan. 1, 2018, advisory rate of $1.94. The filing notes faster claim settlement, lower-than-projected experience in the 2017 accident year, a decrease in lien filing, and implementation of the new drug formulary at the start of the year has significantly lowered the indicated rate.
But the Rating Bureau also identified cumulative trauma claims as an area of concern that warrants additional monitoring.
Mark Webb, president of a consulting firm Prop 23 Advisors, said cumulative trauma claims are frustrating for employers, especially when filed by a person no longer with a company who didn't miss time from work getting treatment for the conditions.
The Los Angeles area has the highest percentage of cumulative trauma claims in the state. Webb said carriers mitigate that with territorial rating factors.
He said the trend of annual increases in the proportion of cumulative trauma claims is a legitimate concern, but more research is needed to assess the scope of the problem and try to craft solutions. One question he said should be considered is whether cumulative trauma should be treated as an occupational disease or more as a specific injury.
"It's not necessarily about limiting compensation for injuries," he said. "You may still have a degenerative condition in your knees and will have a specific injury."
He said cumulative trauma treatment guidelines might be one possible solution.
The Colorado Division of Workers' Compensation in 2016 updated its guidelines for cumulative injuries to include additional risk factors for doctors to consider when attempting to diagnose an injury. The causation standards in the guidelines aren't applicable to legal determinations of compensability but are intended to help doctors decide whether a person should be treated in the comp system.
"The normal working-age population may have non-specific pain complaints that require minimum treatment and may be considered part of the normal aging process," the guidelines say. "When pain continues or a complete history indicates a potential for other diagnoses, a medical workup may be necessary to screen for other diseases. However, in cases where there is no specific diagnosis and corresponding work-related etiology, the workup should generally be performed outside of the workers' compensation system."
Bill Zachry, a senior fellow at the Sedgwick Institute, also said evidence-based causation standards may be one way to deal with the increasing proportion of CT claims. He said there are legitimate questions about what conditions are caused by occupational exposure and what is just a normal part of aging.
"The real question that is almost impossible to answer that makes the issue problematic is the challenge of cumulative trauma versus aging," he said. "There's not really an elegant answer to this. It's not easy."
But causation standards would address only part of the problem. He said the higher concentration of cumulative trauma claims coming from Los Angeles suggests that there are a small number of people responsible for the claims, and they could involve illegal referrals and other fraudulent behavior.
The WCIRB reports that cumulative trauma claims account for 15.5% of indemnity claims filed in Los Angeles. In San Diego, cumulative trauma accounts for 11.2% of indemnity claims. Cumulative trauma accounts for 7.1% of indemnity claims filed in the Bay Area.
"If everything was copacetic, we would have the same rate of cumulative trauma claims throughout the state," Zachry said. "The anomaly shows there are some abuses going on."
Diane Worley, director of policy implementation for the California Applicants' Attorneys Association, said she doesn't think there is a problem with cumulative trauma claims. In fact, she said data from the Workers' Compensation Information System indicates that the raw number of cumulative trauma claims has declined.
While the insurance industry measures CT as a proportion of indemnity claims in an effort to provide more context about what's happening with all claims in the system, Worley said she thinks that distorts the picture.
Cumulative trauma claims fell 37%, from 79,000 in 2005 to 49,000 in 2016, according to Worley. Regardless of the proportion trends, "this translates into significant savings for employers," she said.
"In fact, per the WCIS, in 2005 10.1% of all injury claims filed were occupational disease or CT claims and in 2016 only 8% of all injury claims filed were occupational disease or CT claims," she added.
She said Labor Secretary David Lanier and former Department of Industrial Relations Director Christine Baker, during a California Workers' Compensation Institute meeting in March, said the state's work comp system is experiencing one of the longest sustained periods of stability and cost savings employers have ever seen.
"As the old saying goes, if it ain't broke, don't fix it," Worley said.
The Department of Insurance is holding a hearing on the mid-year rate recommendation at 10 a.m. May 2.